Dual Credit
High school students can earn college credits while concurrently attending high school. Galveston College's dual credit program provides an opportunity for high school students to get a head-start on earning transferable college credits at a minimal cost before graduating from high school.
Dual Credit Overview and Requirements:
Speak to your high school counselor to discuss dual credit eligibility and options.
Register for the Texas Success Initiative Assessment (TSIA2) Test
Ball High School Testing Center:
Meet with Ms. Felicia Becnel
Odyssey Academy:
Meet with Ms. Dena Walker for TSI test dates.


O'Connell College Prep School:
Meet with Ms. Paula Lamb for TSI test dates.
Upon meeting college readiness, you may proceed to begin the Admissions application.
*TSI benchmark, exemptions and waiver scores can come from the following tests: ACT, SAT, PSAT and STAAR End of course.
Apply to Galveston College via GoApplyTexas
Submit an official high school transcript to our Admissions Office. You can bring it and drop it off in the Moody Lobby at GC, or send electronically through your High School Registrar's office.
All Dual Credit students must submit a Dual Credit Contract to Galveston College Admissions. This contract must be signed by the student and parent/guardian and submitted to the Dual Credit Advisor Mrs. Alisha McCracken or directly to GC Admissions. Click below to print out, or you can get from Mrs. McCraken or GC Admissions.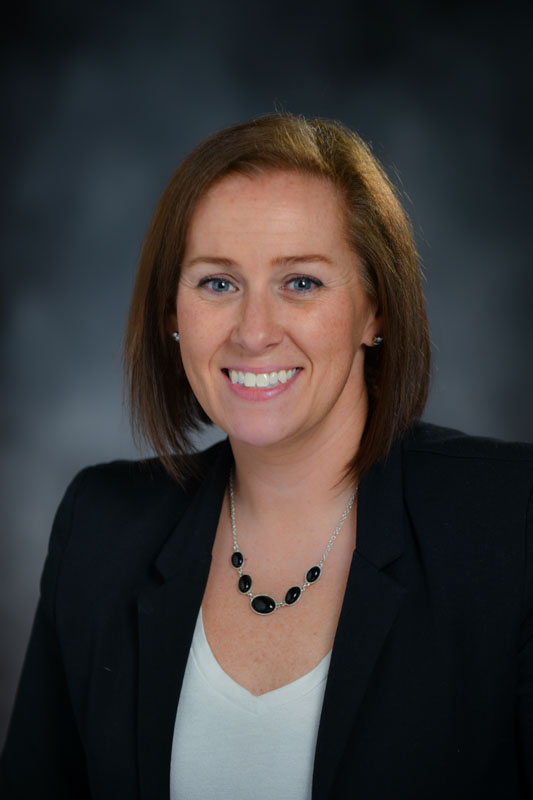 Alisha McCracken started her academic journey at San Jacinto College where she earned her Associates degree in General Studies. Next, she earned her Bachelor's degree in Psychology at the University of Houston-Clear Lake. After earning her Bachelors' degree, she began working full time at the University of Houston where she developed a passion for working with undergraduate students. She then decided she wanted to obtain a Master's degree in higher education and she did just that at Drexel University.
After seven years of working with the University of Houston, she decided to take a different path from working with undergraduate students to graduate students at the University of Houston-Clear Lake. Although it was a wonderful experience, she knew her interest was with undergraduates, specifically first year students. Considering this, it was what brought her to Galveston College to work with Dual Credit students. Working with Dual Credit students gives her the opportunity to help students get on the right path so that they can persist and reach their academic goals.
Dual credit students must contact me to sign the dual credit contract- amccracken@gc.edu
After you complete all the Dual Credit requirements, and your courses have been selected, then you will be enrolled in your dual credit courses by the Galveston College Admissions Office.
Once enrolled, make payment (by the payment deadline) for your courses with one or more of the following options:
Whitecaps portal>myGC>Financial Aid (to verify financial aid status)
Whitecaps portal>myGC>Student Finance (to make payment or to setup a payment plan)
Business Office stop by (M-222) or call directly (409-944-1362)- Accepts cash, check, or credit card
What is FERPA and why is it important to students?

The Family Educational Rights and Privacy Act of 1974 (FERPA) prohibits Galveston college from releasing certain student inforamtion without your written consent. As a student, you have the right to allow a third party access to your informatoin. Additional information regarding FERPA can be found in the Galveston College Catalog.
What is Texas Core?
The Texas core curriculum consists of 42 credit hours of general education courses that are required for any student that is in an academic transferable program in the state of Texas. However, the full Texas core is not required for all workforce programs. It is important that you speak with your dual credit advisor to discuss which course options below best fit your academic needs.
| | | |
| --- | --- | --- |
| CORE COMPONENT | COURSE SELECTION | CR HRS |
| COMMUNICATION | ENGL 1301 and ENGL 1302 | 6 |
| MATHEMATICS | Select one course from the following list of courses MATH 1314, MATH 1324, MATH 1325, MATH 1332, MATH 1342, MATH 2312, MATH 2413, MATH 2414, PSYC 2317 | 3 |
| LIFE & PHYSICAL SCIENCE | Select two courses from the following list of courses BIOL 1322, BIOL 1406, BIOL 1407, BIOL 2401, BIOL 2402, BIOL 2421, CHEM 1405, CHEM 1411, CHEM 1412, CHEM 2423, CHEM 2425, ENVR 1301, ENVR 1302, KINE 1301, PHYS 1401, PHYS 1402, PHYS 2425, PHYS 2426 | 6 |
| LANGUAGE, PHILOSOPHY & CULTURE | Select one course from the following list of courses ARTS 1304, DRAM 2361, DRAM 2362, ENGL 2322, ENGL 2323, ENGL 2327, ENGL 2328, ENGL 2332, ENGL 2333, HIST 2311, HIST 2312, HUMA 1302, PHIL 1301, PHIL 2306, PHIL 2307 | 3 |
| CREATIVE ARTS | Select one course from the following list of courses ARTS 1301, ARTS 1303, COMM 2366, DRAM 1310, DRAM 2366, HUMA 1301, MUSI 1306, MUSI 1310 | 3 |
| AMERICAN HISTORY | Select two courses from the following courses HIST 1301, HIST 1302, HIST 2301 | 6 |
| GOVERNMENT/ POLITICAL SCIENCE | GOVT 2305 and GOVT 2306 | 6 |
| SOCIAL AND BEHAVIORAL SCIENCES | Select one course from the following list of courses CRIJ 1301, CRIJ 1307, ECON 2301, ECON 2302, KINE 1304, KINE 1346, PSYC 2301, SOCI 1301, SOCI 1306 | 3 |
| COMPONENT AREA OPTION | Select two courses from the following AND/OR use excess credit hours from courses listed above EDUC 1300/PSYC 1300, ENGL 2311, ENVR 1101, ENVR 1102, KINE 1164, MATH 2415, PSYC 2306, PSYC 2314, PSYC 2319/SOCI 2326, SOCI 2301, SOCI 2319, SPCH 1311, SPCH 1315, SPCH 1318, SPCH 1321 | 6 |
| | TOTAL | 42 |
Are Dual Credit courses hard?
A Dual Credit course is a college-level course, which means that it is rigorous and challenging; however, you also get to experience hands-on learning experiences with dedicated faculty who want to prepare you for wherever you want to go academically and professionally. It may be difficult at first, but with all the support you will receive from faculty and staff, you'll do great!
How many courses can I take?
Technically you can take up to 18 credit hours per semester without having to seek administrative approval, but with Dual Credit students facing an already massive workload, we recommend further discussion with Dual Credit Advisor.
What are some of the degrees I can earn?
You can earn Workforce certifications, an Associate of Arts, or an Associate of Science degree, to name a few. Check the catalog for more degree plans.
Can I take summer courses?
Yes, Dual Credit students are still Galveston College students even after the high school academic year ends. Please note that taking summer courses may not result in earning both high school and college credit. Check with the dual credit advisor in April to see what options are available to you.
Elvia Ortiz Segura

Director of Educational Services

409-944-1226

Alisha McCracken

Dual Credit Advisor

(BHS) Ph: 409-766-5854
High School - Education Partners