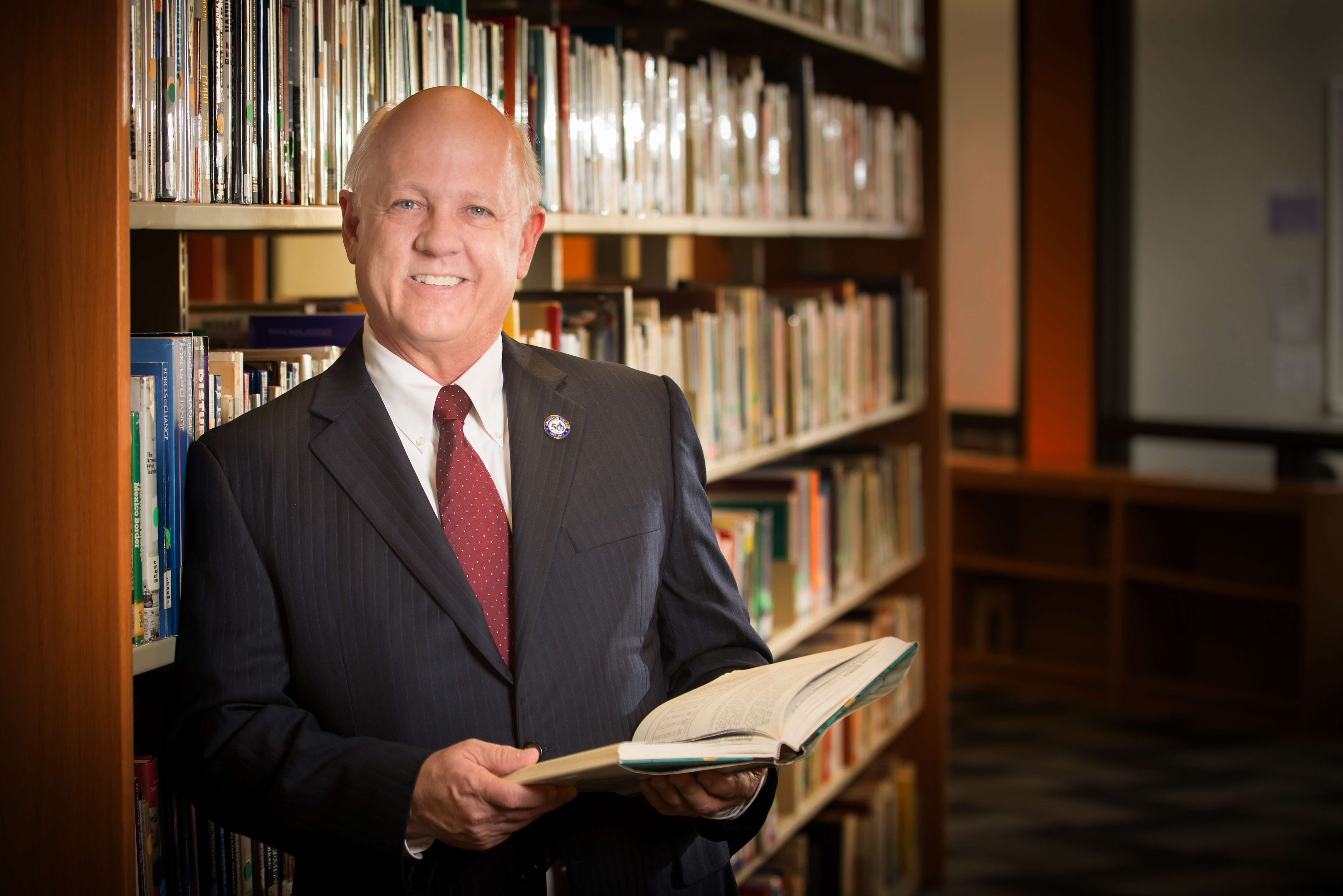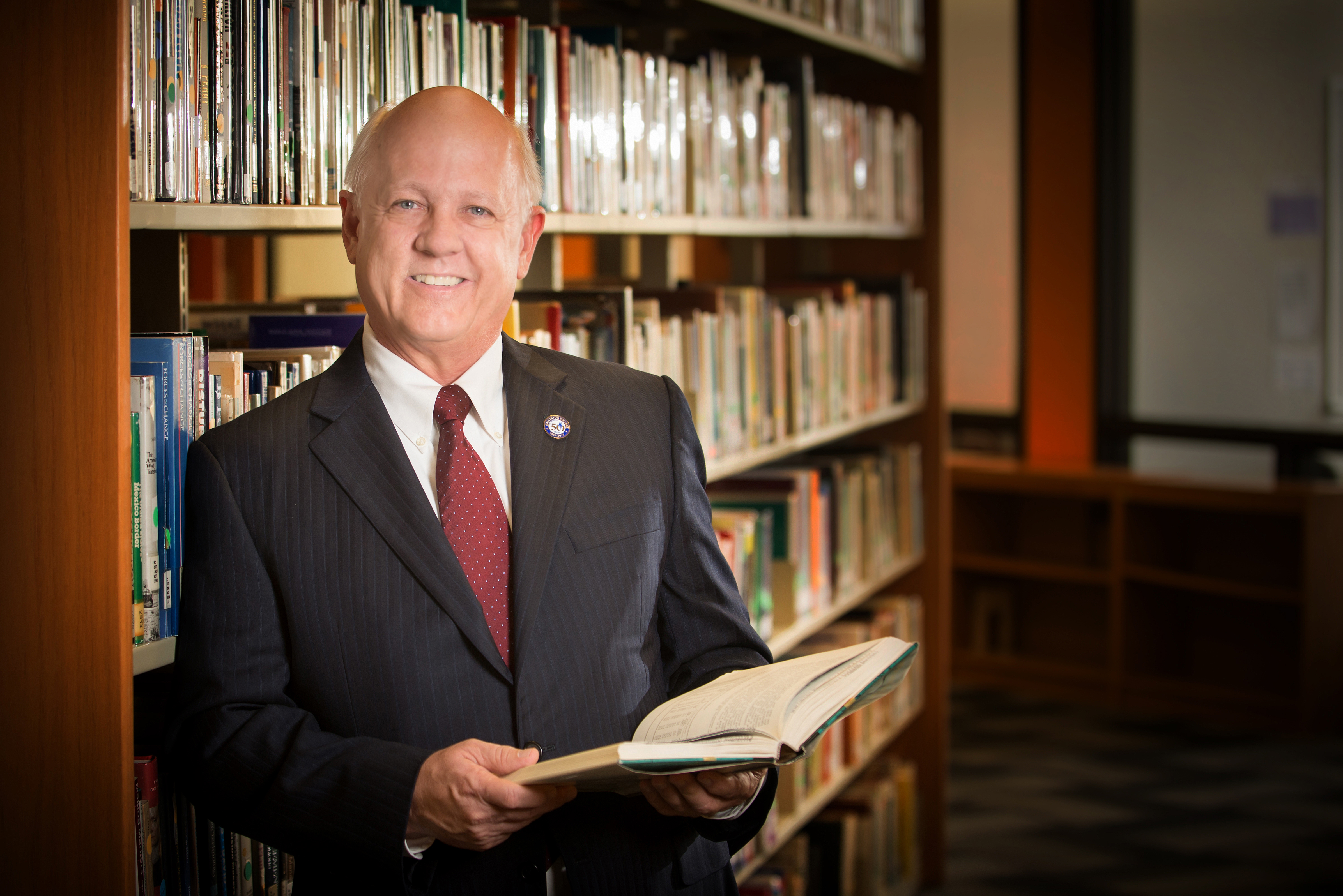 Dr. W. Myles Shelton began his service with Galveston College on Monday, July 2, 2007.
President's Welcome
It is my pleasure to welcome you to Galveston College. You will quickly find that our beautiful island campus has so much more to offer than meets the eye, from a vibrant student life and welcoming environment to engaging, hands-on classes with caring faculty and a friendly staff that will make you feel part of the Galveston College family from your very first day on campus.
Galveston College is your community college, and each of us at the college is here to support you and help you succeed every step of the way along your educational journey.
Our college is dedicated to offering programs and courses that fit your learning style and comfort level in face-to-face, online and blended formats on our main campus at Avenue Q, and at the Charlie Thomas Family Applied Technology Center on Broadway Street.
As you walk around the main campus, you will notice that Galveston College is growing. We're investing in the college, your future and that of our community with the construction of additional parking and a new three-story, 64,000-square-foot Health Education Sciences Center, which will include state-of-the-art, industry-standard equipment to enrich the quality of your education and learning experience.
In addition, the college sponsors several fun and engaging on- and off-campus events over the course of the semester and is providing additional educational resources to support your success and enhance your experience at Galveston College.
I invite you to join us and begin to Build Your Tomorrow at your community college, Galveston College!
Go Whitecaps!
Dr. W. Myles Shelton
President
About Dr. Shelton
Dr. Shelton was the President of Clarendon College for eight years. Before that, he held a variety of leadership positions at Hill College in Hillsboro, including Vice President of Instruction and Student Services, Associate Dean of Students, Registrar, Director of Admissions and Records, Director of Computer Services and Part-time Instructor. Shelton received his Bachelor's degree in History, Master's in Economics and Doctorate in Educational Administration from Baylor University.
Dr. Shelton is a member of several professional organizations, including the Texas Association of Community Colleges, Texas Community College Teachers Association, American Association of Community Colleges and Southern Association of Colleges and Schools.
He has also been a member of economic-development corporations, chambers of commerce, Boy Scouts of America and the Lions Club.