Upcoming Events
The third annual State of the City event will be held Monday, June 12, 2017 at 5:30 p.m. in the Abe and Annie Seibel Foundation Wing at Galveston College.
read more
CAMPUS NEWS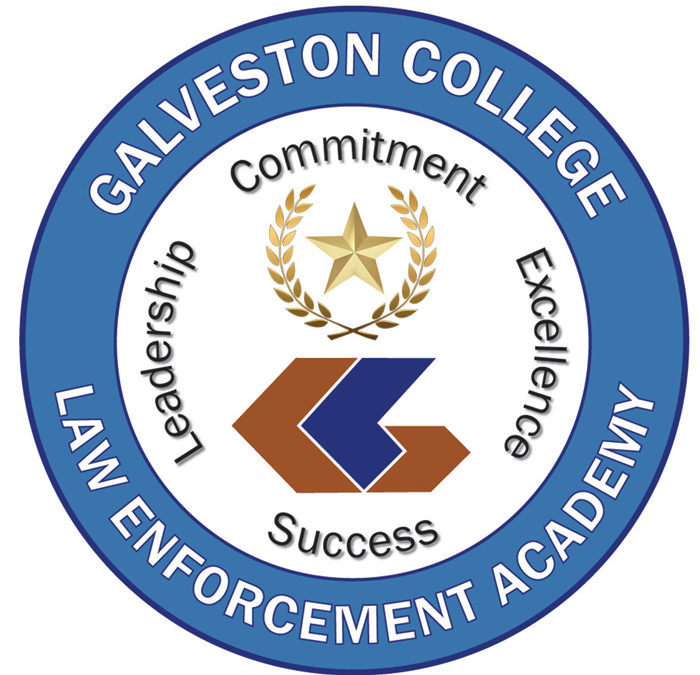 Galveston College held graduation ceremonies for its thirtieth Law Enforcement Academy featuring 13 graduates that have all found placement in law enforcement agencies across the Houston-Galveston area. Among the many supporters, family members and friends in the audience was a very special lady that had been with Galveston College's Law Enforcement Academy since the beginning. College officials, students and guests took time to honor Gladys Jones with the Galveston College Law Enforcement Academy's first ever "Legacy Award" recognizing Jones' many years of service as an administrative assistant that helped to organize the Law Enforcement Academy classes that have produced thirty years of dedicated , quality law enforcement professionals.
read more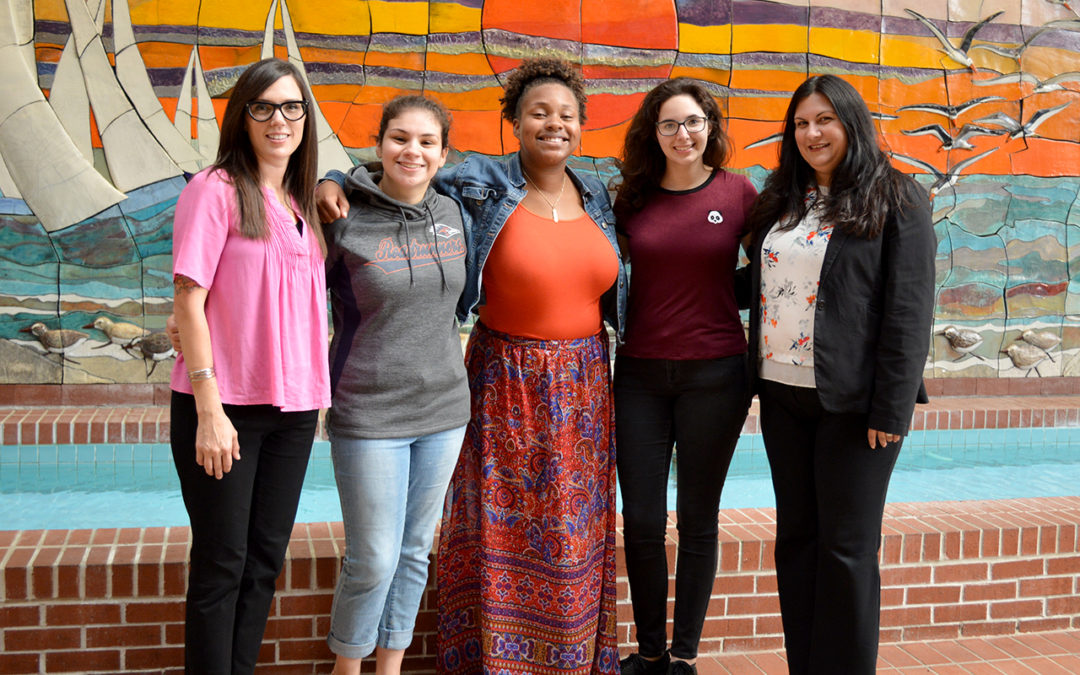 Galveston College TRIO Upward Bound participants Alicea Rice, Makia Golliday, and Victoria Weade were recently recognized as scholarship recipients.
read more

Galveston College's Student Support TRIO program known as "Building Bridges to Success" recently held their end-of –the –year celebration luncheon on May 11 at Mario's on 61st. The Building Bridges to Success program is a federally funded effort that supports first- generation college students who may be economically challenged to pursue their higher education.
read more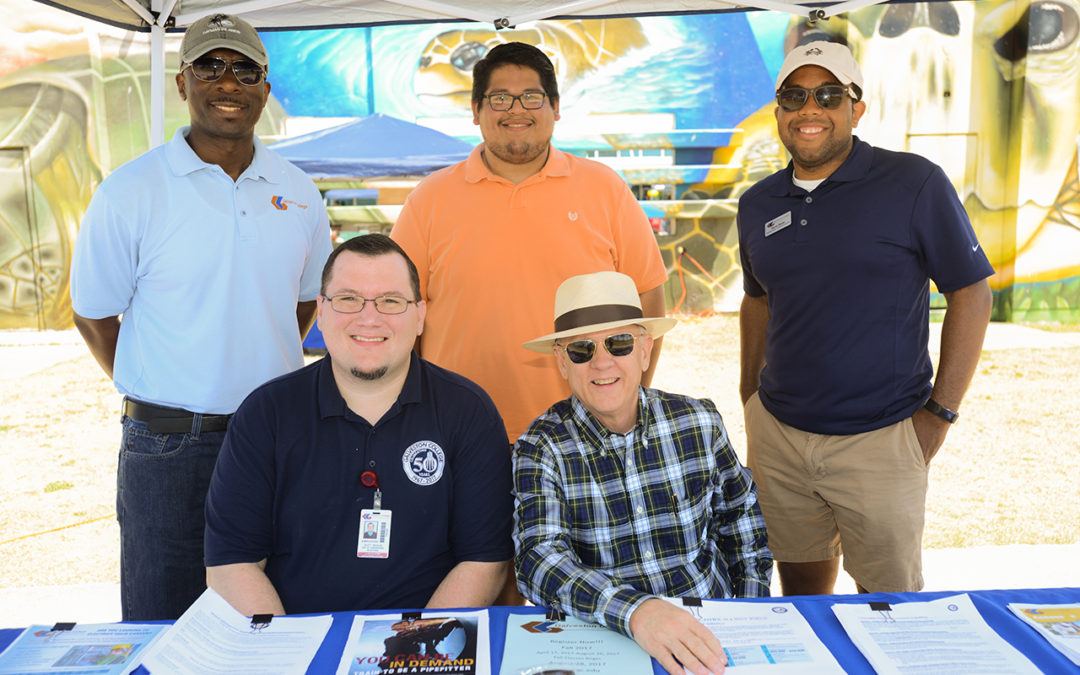 Galveston College was a co-sponsor of the Galveston Island EDFest this weekend at McGuire-Dent Recreation Center. Pictured seated are Galveston College Registrar/Director of Admissions Scott Branum; College President Dr. Myles Shelton. Pictured standing, left to right, are: Acting Vice President for Student Services Ron Crumedy; Radiography student Jay Castillo, and Assistant Director of Admissions and Records Pierre Banks.
read more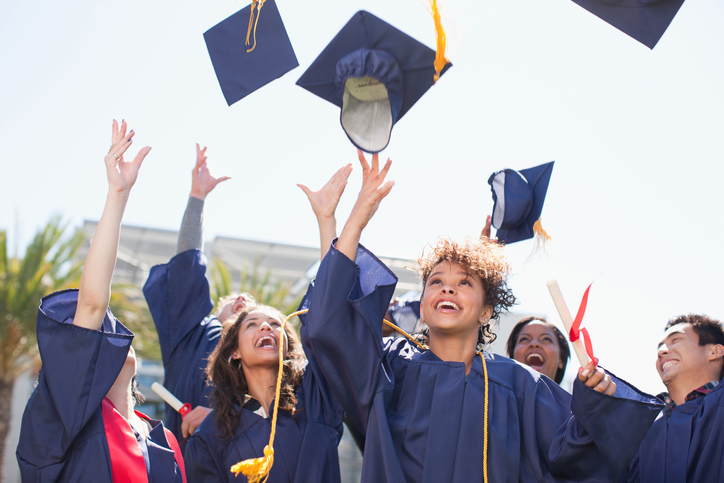 Relive the 50th Anniversary Galveston College Graduation with these spectacular images, courtesy of Susan Henry Photography.
read more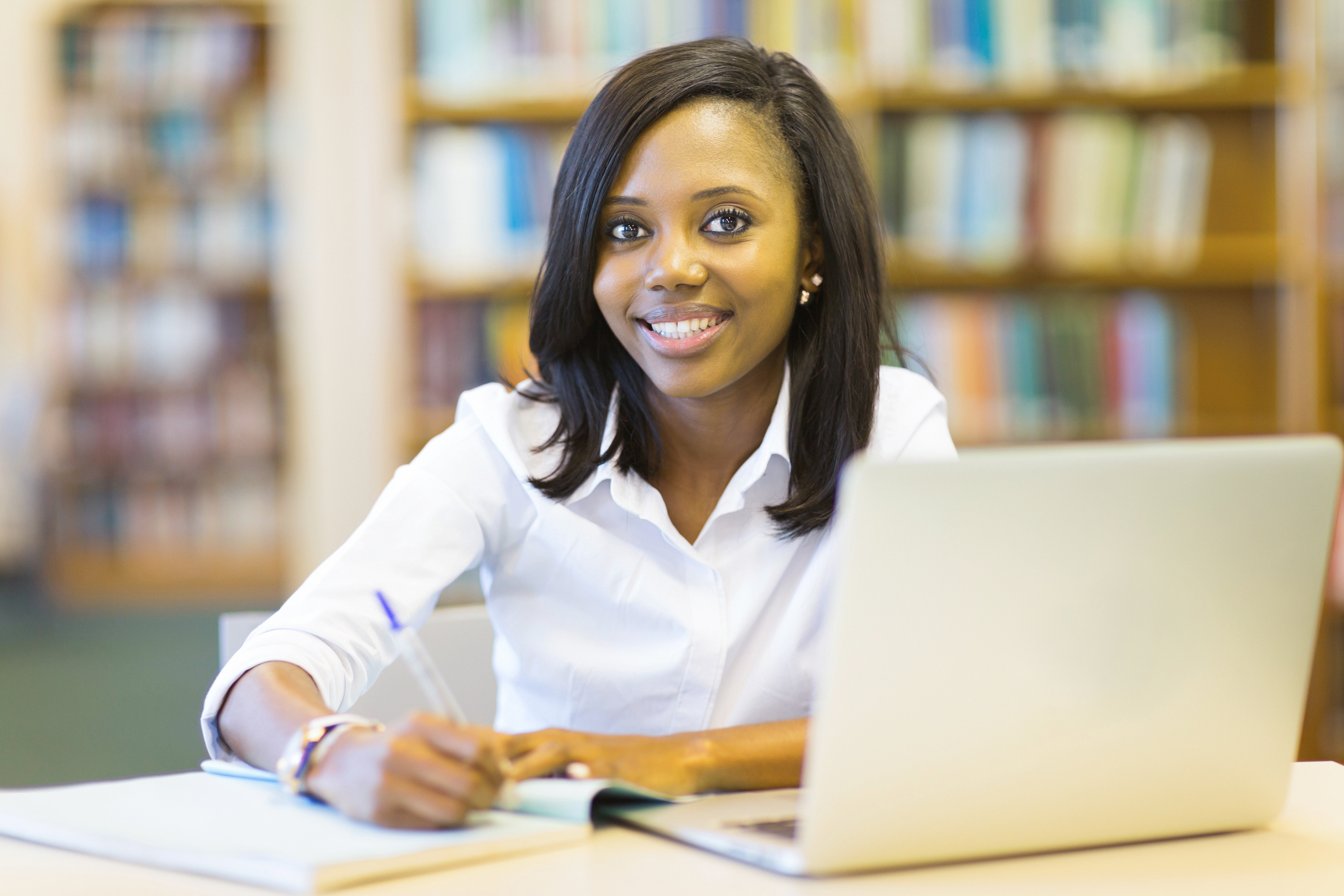 The library offers a broad selection of print and electronic materials, organized for effective use by faculty, students, staff and the community.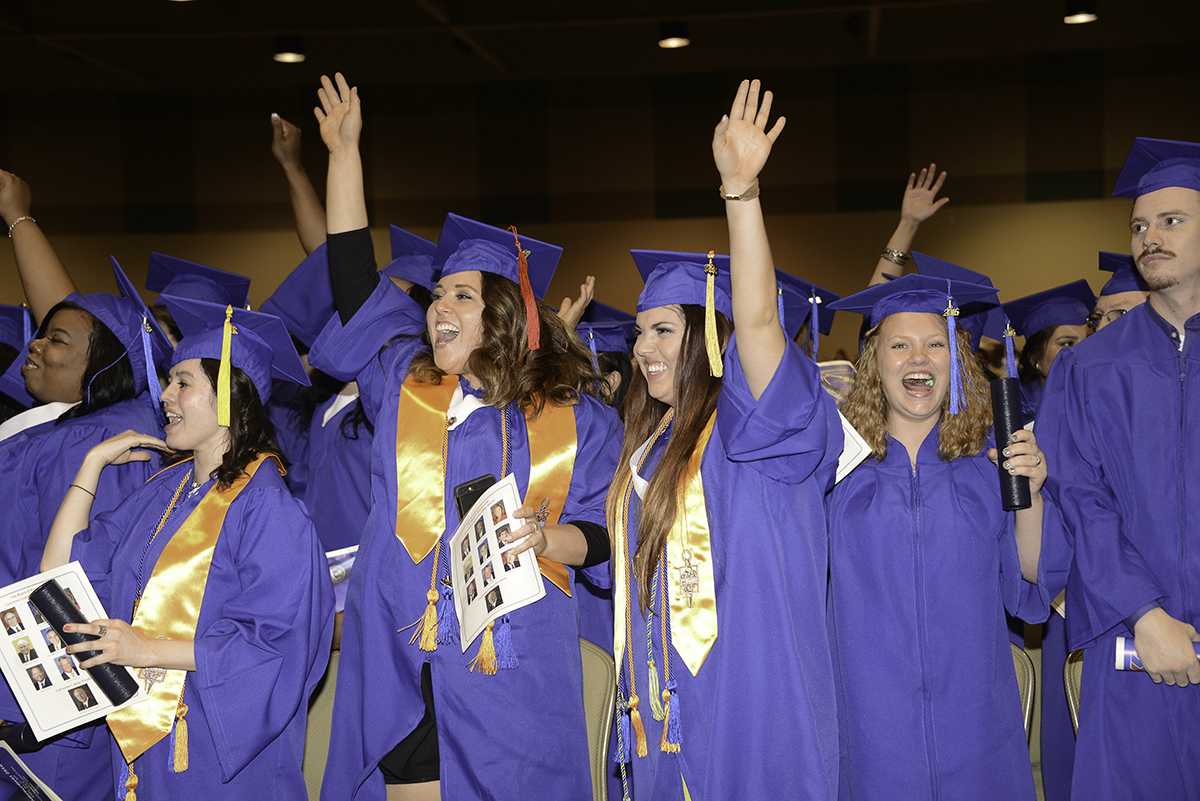 The Office of Development and the Galveston College Foundation exist to support and enhance the ability of Galveston College to achieve its mission of advancing people's lives through lifelong learning.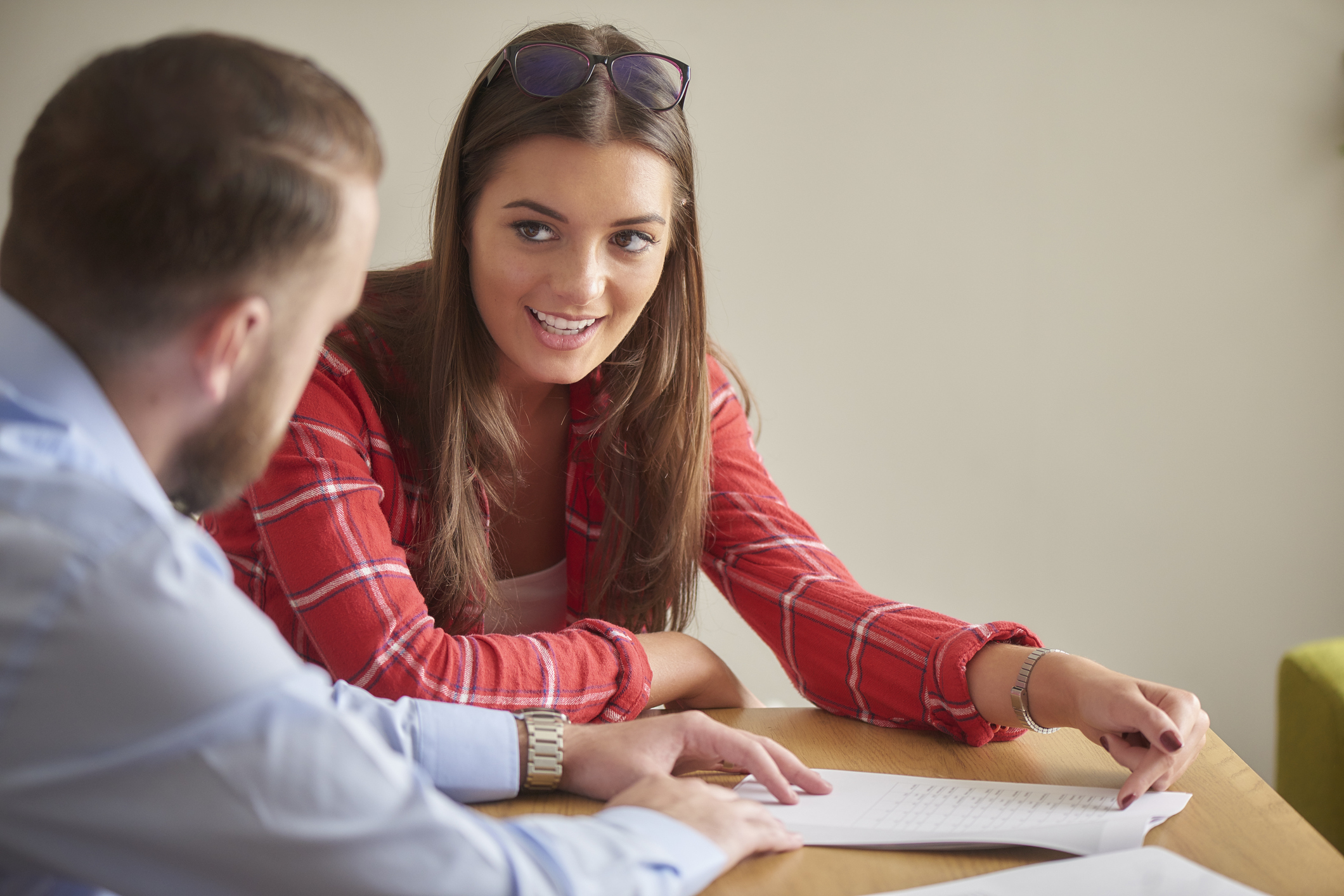 Tutoring services are provided FREE of charge to Galveston College students. The tutors are available to help all Galveston College students with general study, test-taking skills and subject-specific tutoring.
Counseling & Advising
Galveston College provides counseling services to students including general career and academic counseling, job placement, testing, personal counseling, and services for the disabled. The Counseling Center is located on the first floor, east wing of Moody Hall.
Learn More »
 Facebook Recent Posts