The GC Theatre Department Presents Neil Simon's "The Odd Couple-Female Version"
The Galveston College Theatre Department proudly presents Neil Simon's "The Odd Couple-Female Version". Florence Unger and Olive Madison, in Neil Simon's hilarious comic classic are at it again. Although, more popularly known throughout the 1960s and '70s as the comic story of a pair of mismatched middle-aged male roommates, in 1985 Simon decided to update the popular play with a gendered twist. Instead of the all-male poker party that launches the original version, in the rebooted adaptation, Olive Madison has invited the girls over for an evening of Trivial Pursuit and that's where the hilarity begins.
Show dates and times for "The Odd Couple-Female Version" by Neil Simon are:
— Friday, April 21 at 2:30 p.m. and 7:30 p.m.
— Saturday, April 22 at 7:30 p.m.
Doors open thirty minutes prior to curtain and admission is FREE. Performances take place in the Galveston College Abe and Annie Seibel Wing. The running time for this production is two hours with a fifteen-minute intermission.
Company Members include Galveston College students: Taylor Aiken, Elijah Barrie, Dennyisha Johnson, Jade Killebrew, Christiana-Rose LaCross, Tony Montemayor, Eric Scales, Annie Schwenk, Destiny Shute, and Niki Smith.
For additional information, please contact the Program Coordinator for the Performing Arts, Liz Lacy, at 409-944-1398 or llacy@gc.edu.
This is a free event and the public is invited!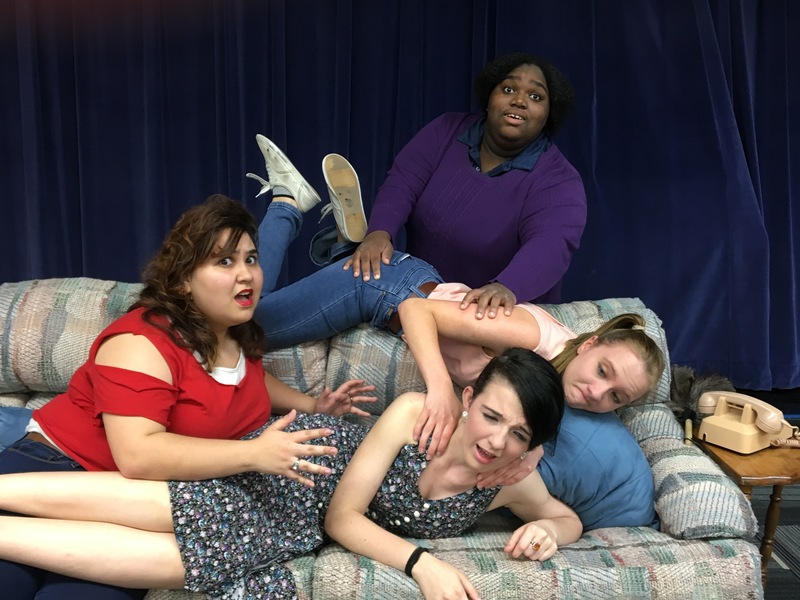 Contact Galveston College