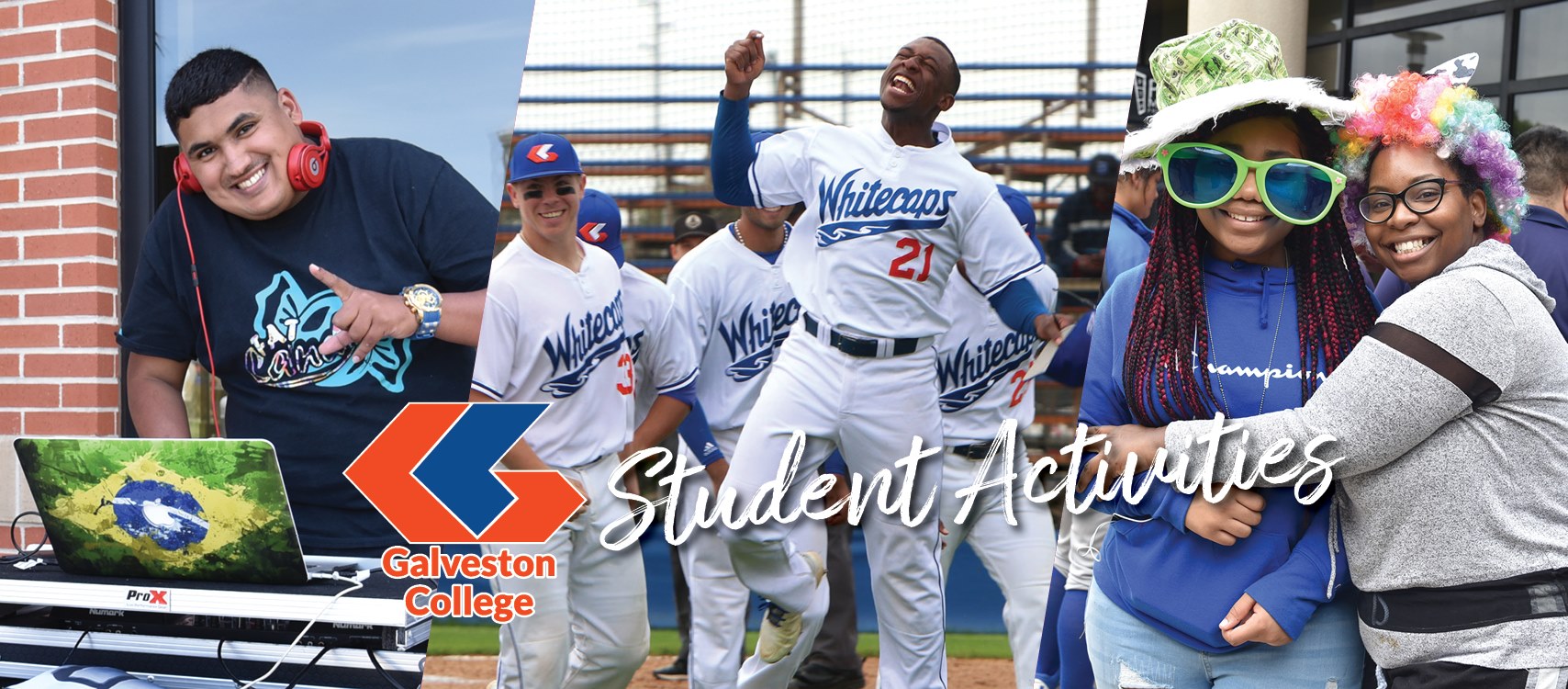 Student Activities Events
The Office of Student Activities emphasizes the holistic development of students through co-curricular experiential involvement, as well as provides professional advising support and resources for recognized student clubs and organizations at Galveston College.
The Office of Student Activities promotes student success seminars for the academic year on the following topics: Diversity Awareness, Understanding Your Credit, Financial Management, Sexual/Dating Assault Awareness, Healthy Relationships, Stress Management/Test Anxiety, and a variety of Health and Wellness activity sessions.
Intramural sports competitions are available for students, faculty and staff each semester in Co-Ed Indoor Soccer, Co-Ed Volleyball, and Basketball. To register, sign up on IMLeagues.com (select Galveston College).
Student Government Association and Clubs and Organizations host a variety of annual events that promote campus awareness and community involvement such as: Bone Marrow Drives, Blood Drives, Coat Drives, Toy Drives, Cemetery fence repair, Gravesite/Tombstone cleanup, Breast Cancer Run/Walk, End to Alzheimer Walk, Guns and Hoses softball tournament, Food Bank drives, Softball charity fundraisers, and movie and game nights.
Student Clubs and Organizations host various events, activities and fundraisers on campus. Look at the campus calendar posted on the Student Activities board (Moody Lobby 1st Floor), Cheney Student Center lobby, and the Whitecaps Portal.
All campus activities and events are posted on the Whitecaps portal. (Be sure to activate your Whitecaps email for notifications of activities and events!!) Call the IT Help Desk for assistance 409-944-1352.