Daphne Roehr Hatcher: 40 Years a Potter
Galveston College's Fine Arts Gallery will host "Daphne Roehr Hatcher- 40 Years A Potter" from February 6 through March 30 of 2017. The exhibition is free and open to the public. Gallery hours are Monday through Thursday from 8:00 a.m. to 9:00 p.m. and Fridays 8:00 a.m. until 5:00 p.m.
Daphne Roehr Hatcher will present a public workshop in the art gallery on Thursday March 30 from 12:30 p.m. until 3:30 p.m. and again from 4:00 to 5:00 p.m. A closing reception with the artist will take place on March 30 from 5:00 to 7:00 p.m.
For more information contact Galveston College Art Gallery Coordinator Beth Thomas at 409-944-1309 or at bthomas@gc.edu.
About the Artist:
Daphne Roehr Hatcher has been a full-time studio potter for forty years, sharing her studio with husband Gary Hatcher, which they established together in 1979. She apprenticed in ceramic art studios in Devon, England, with Michael Leach and David Leach from 1976 to 1979 as well as shorter apprenticeship experiences in France and Greece.
She received a BFA degree in art from the University of North Texas School of Visual Arts and has received many awards for her work in the ceramic field, including the UNT 1999 President's Citation.
Daphne Hatcher exhibits widely in invitational and juried exhibitions, both nationally and internationally. In recent years she has exhibited her ceramic art in the San Angelo Museum of Fine Arts, The Tyler Museum of Art, The Houston Center for Contemporary Craft, The University of Iowa Museum of Art, The South Texas Institute for the Arts, The Ohio Craft Museum, The Vermont Clay Studio and the Dallas Visual Arts Center.
Daphne has work on permanent display in the American Airlines Corporate Collection, Ceramics Monthly Collection in Westerville, Ohio and many others. Images of her work have appeared in numerous books and periodicals. For more information go to: www. pinemills.com.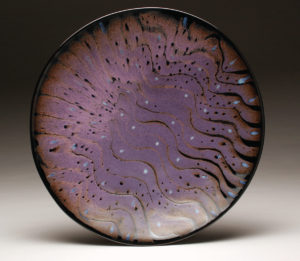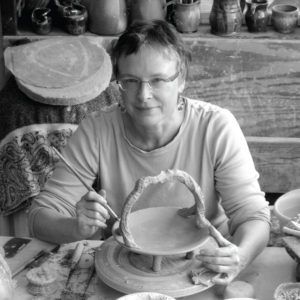 Contact Galveston College